We're Here to Help You Re-Open
We have the tools to facilitate your re-opening while prioritizing the health of your customers and employees. TPS has the resources you need to keep your customers safe and informed, including premium acrylic sneeze/cough guards, and eye-catching floor decals and Signage to help maintain safe physical distancing practices. It has never been more important to communicate with your customers and employees that your company is doing its part in following public health and safety guidelines. We can help you with that!
Supporting Your Business Re-Opening Needs During Covid-19
Acrylic Barrier Protection
Acrylic sneeze/cough guards provide an added level of protection from airborne germs. They are perfect solutions for registers, countertops, and desktop spaces where face-to-face interactions are conducted. No mounting or drilling required, making assembly and installation hassle-free.
A-Frame Sign Deluxe Signicade
A-Frame signs are the perfect way to let your customers know important information and that you are open and ready for business. Keep your customers informed of any Covid-19 related changes and requirements using our sturdy, high-quality A-Frame Signicade signs.
Floor Graphics for Social Distancing
We can add your logo to our existing designs, or you can provide a unique design.
Floor decals are a simple yet very effective tool to help your customers practice safe physical distancing while waiting in line. These decals also help to reassure your customers that your business is invested in their health and safety.
Brand the signs with your company's logo to give a professional image.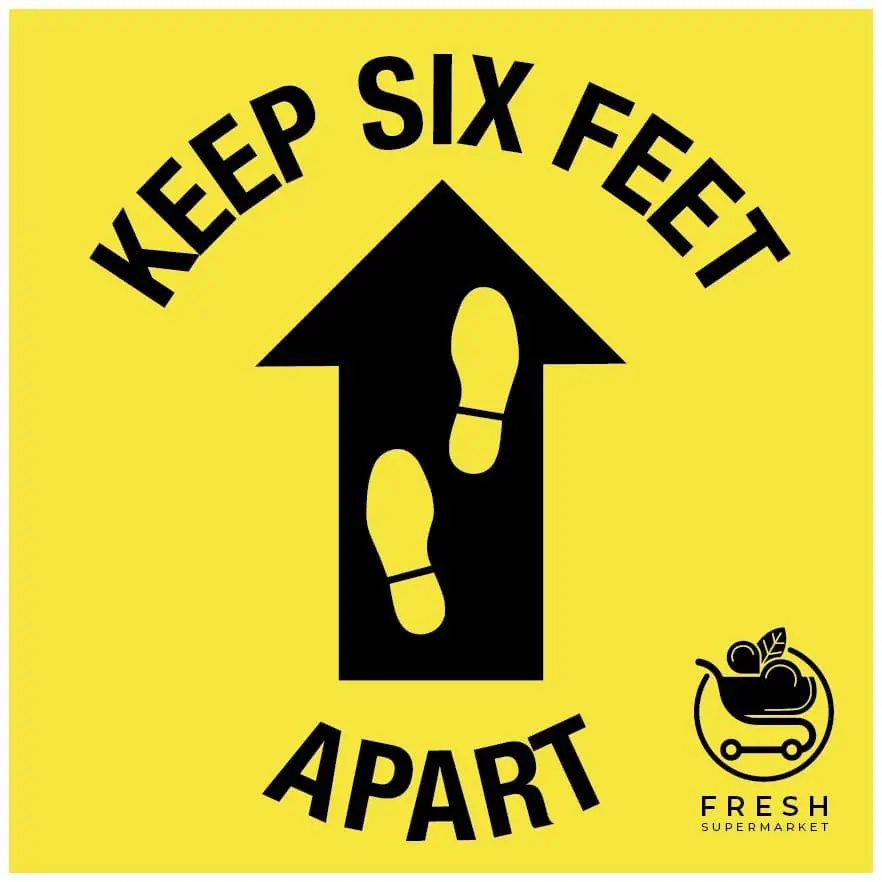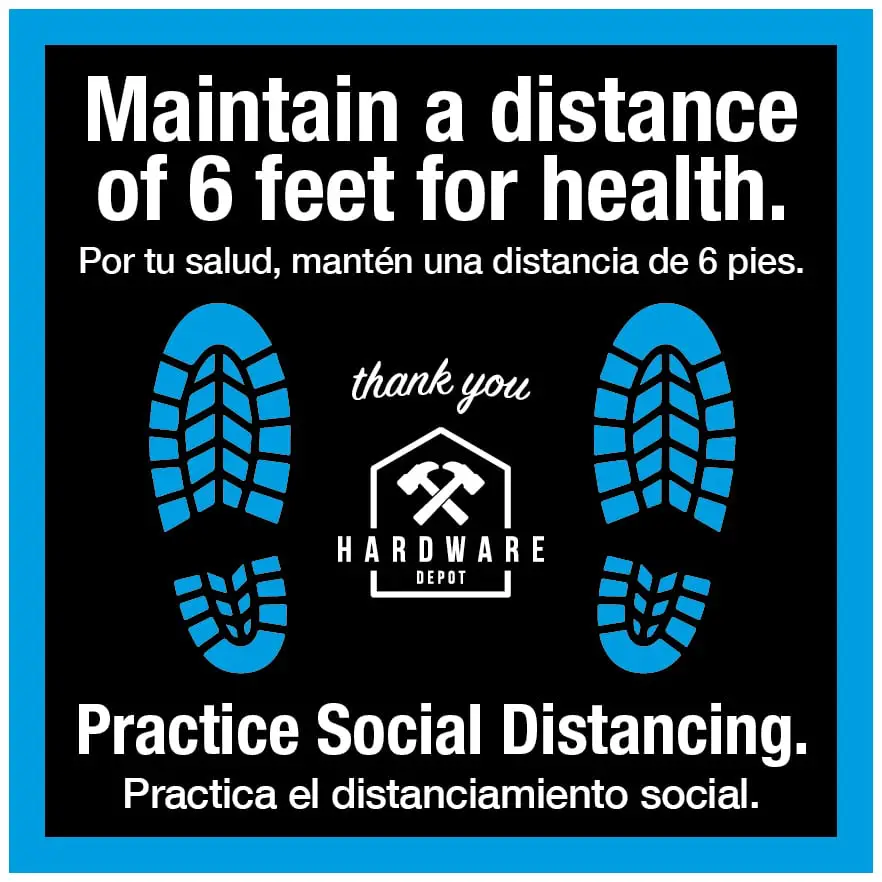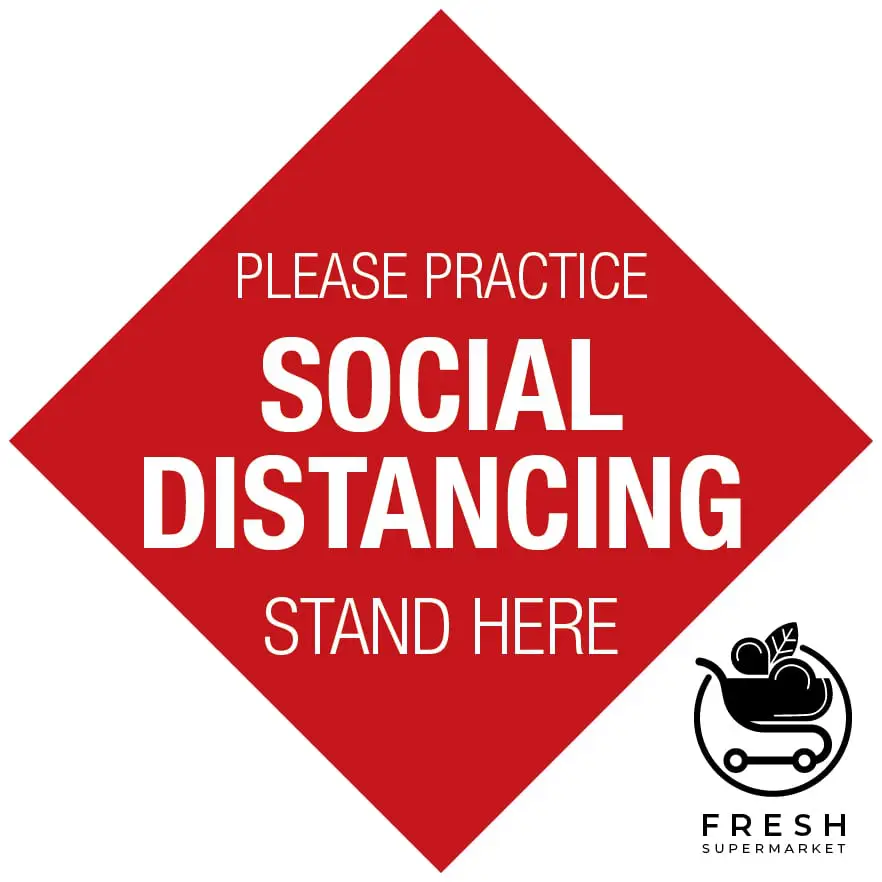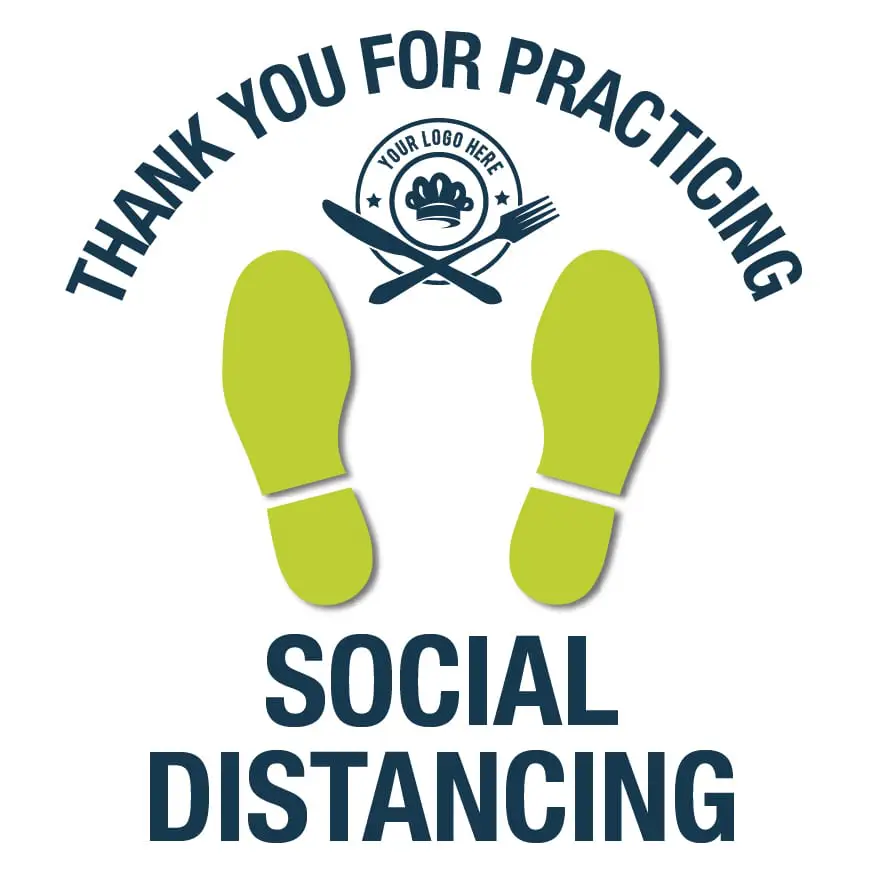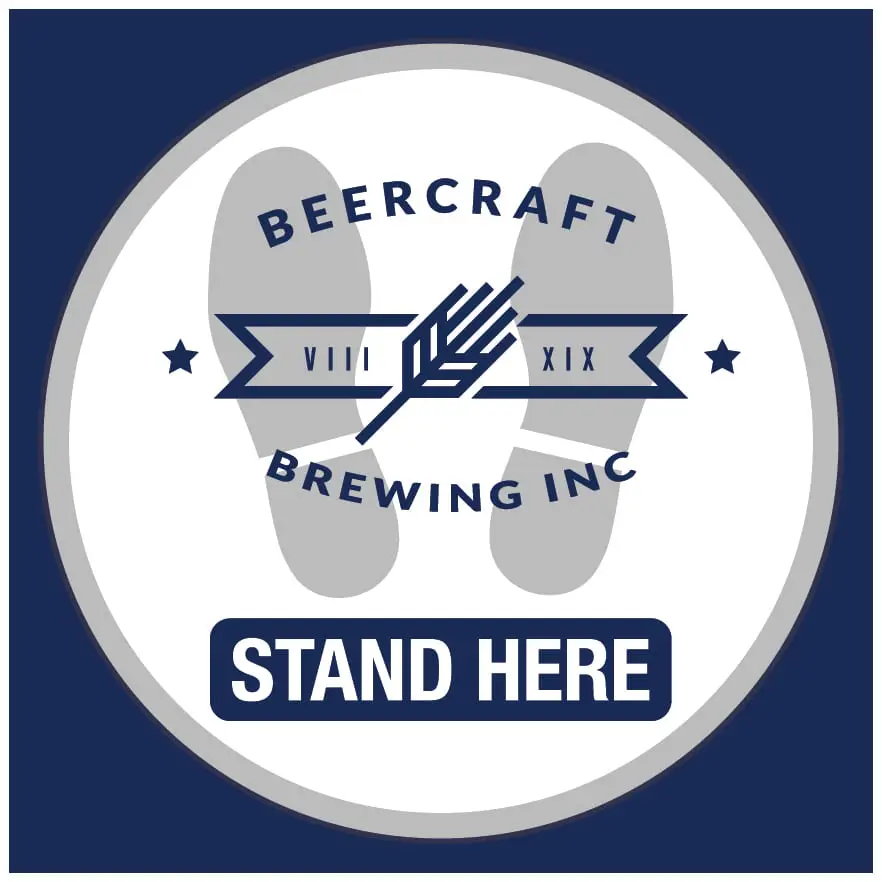 Yard Signs
The perfect tool to convey temporary business changes.
Contact Us About These Products