Revolutionize Your Message with premier political printing services in San Diego California.
When it comes to elections, the right message can make all the difference.
Make a lasting impact on voters and get your message out with political print products from TPS Printing!
Maximize Your Campaign's Visibility with Eye-Catching Yard Signs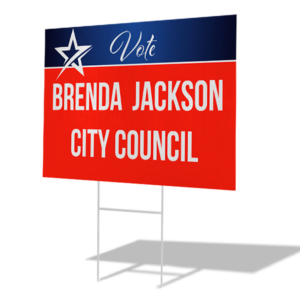 Yard signs are a traditional and effective way to get your message out to potential voters.
Our expert team will work with you to design custom yard signs that stand out and effectively communicate your campaign's message.
We use exceptional quality materials and state-of-the-art printing technology to produce yard signs that are durable and weather-resistant.
This means your message will withstand the elements and reach potential voters long after other signs fade.
But we don't just stop at yard signs. TPS Printing also offers a wide range of other print products to help you maximize your campaign's visibility.
From banners and posters to flyers and door hangers, we have everything you need to get your message seen by as many people as possible.
Engage Voters on the Go with Customized Bumper Stickers 
In addition to traditional print products, TPS Printing also offers customized bumper stickers for your political campaign.
These are a great way to engage voters and spread your message beyond just one location.
Our bumper stickers are made with high-quality materials and vibrant colors that will make your message pop.
Plus, they are easy to apply and remove without leaving any residue, making them a convenient and mess-free option for your campaign.
Elevate Your Branding with Professionally Designed Flyers and Brochures 
First impressions are crucial in politics, so you need professionally designed flyers and brochures that make a statement.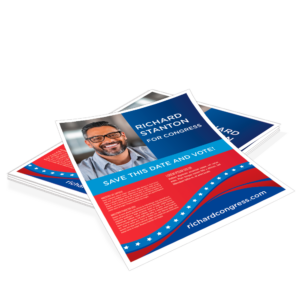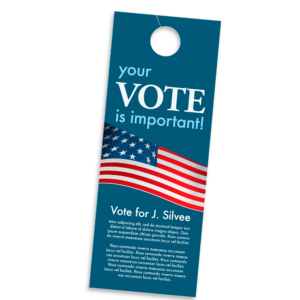 At TPS Printing, we have a team of skilled designers who can create eye-catching layouts that effectively communicate your campaign's message.
We also offer various paper options, giving your print products a high-quality and polished look.
Leave a Lasting Impression with Attractive Business Cards for Campaign Networking 
Networking is a crucial aspect of any political campaign and having high-quality business cards can leave a lasting impression on potential supporters.
Our printing technology ensures that your cards are crisp and professional-looking, making it easy to connect and grow your campaign.
TPS Printing: Your One-Stop Shop for Political Printing Services 
With TPS Printing, you no longer have to juggle multiple vendors for your campaign's printing needs.
We offer a comprehensive range of print products and services all under one roof, saving you time and hassle.
Among the products we offer you are:
Brochures
Notepads
Table Tents
Bumper Stickers
7 Tips for Creating Effective Print Materials for Political Campaigns
Know your audience and tailor the design and messaging accordingly.
Keep the design simple and easy to read, with a clear hierarchy of information.
Use high-quality images and graphics that are relevant to the message.
Choose colors wisely, taking into consideration color psychology and branding guidelines.
Incorporate a strong call-to-action that encourages voters to take action or support the campaign.
Proofread and edit for any errors or inconsistencies before printing.
Utilize a mix of print materials, such as flyers, posters, and postcards, to reach a wider audience.
Revolutionize Your Message with premier political printing services in San Diego, California, and ensure your campaign stands out with the utmost impact. Trust in TPS Printing, where quality meets excellence. Contact us today to unlock the full potential of your political messaging and leave a lasting impression on your constituents. Your success begins with the power of your message and the precision of our printing services. Let TPS Printing be your partner in making your political campaign an unforgettable journey toward change and progress.