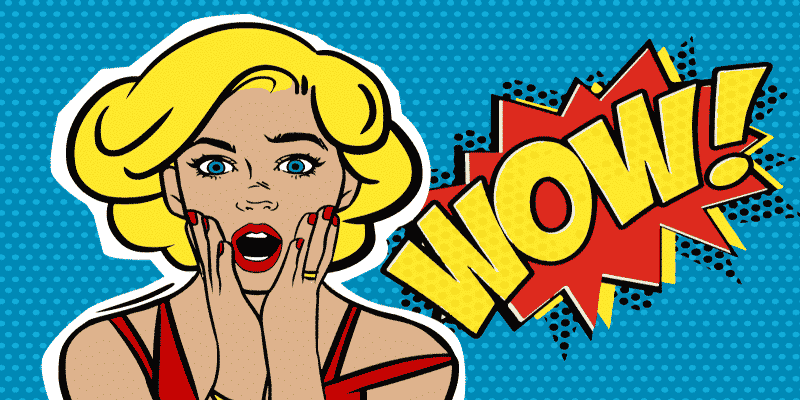 With the buzz around social media marketing, leveraging influencers, and digital retargeting ads, has print marketing lost its luster?
Smart marketers know that just as there are millions of individuals in the U.S., there are hundreds of ways to reach them. As more people flock to the internet to shop, do their taxes, and connect with friends and relatives, you may be surprised to know that the digital proliferation of messages has brought consumers' attention back to a tried-and-true favorite: print marketing.
Here are five reasons why print marketing still pops for your next promotion.
1. Print is Surprising
Think about it. You may receive dozens or even hundreds of emails each day. How much time do you devote to considering each one?
An unexpected advertisement may receive a brief glance, or it may go directly to your spam folder if it is poorly written. Contrast that with the number of pieces of printed mail that you receive on a daily basis. If you're like most people, you probably get less than ten pieces of written correspondence each day. That gives your message that much more of an opportunity to make an impact with a well-designed and colorful print piece.
2. Print is Memorable
Reading a newspaper or other longer-form printed media is considered "lean forward" reading -- while skimming emails is something you're likely to be multi-tasking and "leaning back," or being less engaged.
Studies show that people are up to 70% more likely to recall businesses when they see their information in print versus online.
3. Print is Easy
The same study that tested customer recall also explored the effort required to process print materials versus digital materials.
The findings are unexpected: direct mail requires significantly less mental effort to process, by over 15 percentage points! Printed ads in newspapers or delivered via direct mail are more memorable because they're often mostly visual instead of packed with words. According to a Temple University study, physical media wins out over print in nearly every category, including engagement, memory accuracy and speed, and desirability.
4. Print is Trusted
The recent outbreaks of viruses make online advertising a dicey proposition -- at least in the mind of many Americans.
You don't hear the news media touting the number of people who lost their personal information to a newspaper, right? This familiarity with printed media helps give messages received in this format a more comfortable and trusted feel than advertising that arrives in a digital package. This is especially true for demographics of a certain age, where printed mailers were the way to receive valuable information.
5. Print is Creative
Sure you can argue that digital advertising is incredibly creative and interactive.
However, print media allows you to effectively cross genres with your messaging, switching between print and digital with ease as long as you have an effective strategy in place for messaging. A truly cohesive experience from print to digital makes consumers feel unique and valued, but that conversation begins in the print space.
These are only a few of the many reasons why print marketing and advertising is still at the top of the heap. The additional mental space and recall, opportunities for creating a cohesive brand feel, and the ability to cross platforms from print to digital make postcards and other mailers a compelling proposition for businesses.